---
🚨 PRODUCT ALERT! 🚨 RIDGID 300 Threader
---
---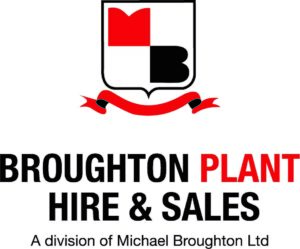 RIDGID 300 Threader

✅Still the marque of the industry FOR OVER 60 years!
ENQUIRE TO HIRE
📞 – Our dedicated hire desk based at our head office AND regional locations are available to take calls and answer any questions you may have, and arrange your hire.
✉️ Email your local depot – Call the team
LONDON       [email protected]                     01708 383350
MIDLANDS    [email protected]             01773 609789
SOUTHWEST [email protected]         01275 875587
NORTHERN   [email protected]            0191 406 0292
🗣 Live chat – speak with a member of the team here https://www.broughtonplanthire.co.uk/how-to-hire/
✅ MAKING THREADING MORE PORTABLE SINCE 1959
The RIDGID 300 not only took the work out of threading, reaming, and cutting operations — it also provided a lightweight and portable solution that could be mounted on a truck or stand.
At Broughton Plant Hire and Sales, we pride ourselves in fleeting tried and tested products from quality manufacturers. So, after over 60 years in the field, RIDGID 300 threading machines are still a priority purchase every month. In fact, we are still ordering these units in multiples of 30, due to their huge popularity on site.
In addition to this, we are ordering the RIDGID 1233 3" threading machines to compliment the fleet and relying on RIDGID quality every time.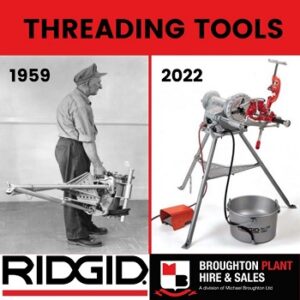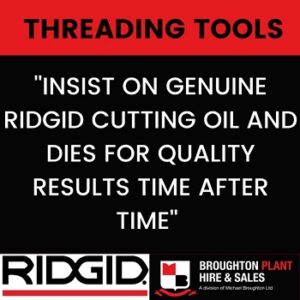 #RIDGID #RIDGID300 #RIDGIDThreadingMachine #ThreadingTools #RIDGID1233 #PlantEquipment #PlantHire #Broughton #ToolHire #EquipmentHire #PlantHireAndSales #BroughtonPlantHireAndSales