General Conditions of Sale
1.GENERAL
No prior representation made by us or variation of these terms shall be recognised by us unless it is agreed and confirmed by us in writing. The terms and conditions that may be written or printed on your enquiry/orders shall not apply to us so far as such terms and conditions are at variance with terms and conditions stated herein.
2.LIABILITY
Except as stated elsewhere in these conditions we shall not be liable for any damage, loss, injury, costs or expenses suffered by you or your servants or agents and which may arise from or be in any way connected with any act or omission of any person or corporation employed by us or by any sub-contractors or engaged in any capacity herewith and you shall indemnify us against all loss damages claims and expenses whatsoever incurred by us in relation to or arising out of the performance of our obligations.
3.GUARANTEE
If within a period of three months of our supplying or fitting new material, such material needs replacement or repair, either by reason of such material being faulty or on account of our workmanship, we will effect such replacement or repair at our option but our liability shall be limited to such replacement or repair and we will not liable for any further expense, loss or claims. Such materials must be returned at your expense to our works. We hereby expressly exclude any other liability for any form of accident, consequential loss or damage whatsoever and howsoever arising. Except as expressly set out herein, every condition warranty representation whatsoever, whether statutory or otherwise, is excluded.
4. DELIVERY
a) We will make every effort to deliver by any date quoted but any such date is approximate only and no liability can be accepted by us for failure to meet such date. Delays and possibly price increases will occur if we do not receive promptly all drawings and information to carry out work.
b) Prices quoted by us do not include packing or delivery charges unless specifically mentioned
c) Goods delivered by our transport will be at your risk immediately unloading commences. Those not delivered by our transport will be at risk from the time of delivery to the carrier.
5. PAYMENT
In respect of unpaid accounts the Company shall have a general lien on all goods or property of the Customer in the possession or under the control of the company or its agents or sub-contractors and the Company may make a warehousing charge in respect of goods retained under lien. If any invoice remains unpaid for sixty days after its date the Company shall have the power to without any notice to the Customer to sell any goods subject to the lien by public auction or otherwise and to apply the proceeds towards the monies and charges due to the Company including the expenses and costs, legal and otherwise of enforcing the lien.
6. GOODS ON APPROVAL
Such goods will be considered to be sold unless returned carriage paid to our works within two weeks of delivery to you.
7. SPECIFICATION
All goods supplied should be used in accordance with the manufacturers instructions and rated capacity. In order that we may where possible confirm to the relevant British Standard or accepted engineering practice all our designs and specifications are subject to change without notice as are all technical information, catalogues and drawings published or supplied by us.
8. FORCE MAJEURE
We shall under no circumstances be under any liability for delays or other failures or omissions caused by or resulting from strikes lockouts or without prejudice to the generality of the foregoing any cause beyond our control. We shall be relieved of liability under the contract if and to the extent to which the fulfilment of any obligation is prevented or rendered impracticable as a direct or indirect consequence of war (including hostilities whether war has been declared or not) or of conforming to any status or to any rules regulations orders or requisitions made by any Government department or local or other competent authority and in such case you shall pay for the work don't or expenses incurred by us and the contract shall be at an end.
9. CLAIMS OR COUNTERCLAIMS
A claim or counterclaim shall not be made the reason for you deferring or withholding of payment of monies payable to us.
10. PRICE VARIATION
The charges and prices stated in our quotation are subject to variation without notice in accordance with any change thereafter in the market prices of materials to be supplied or in wage levels.
11. PAYMENT TERMS
Nett monthly account.
12. LAW
Any contract arising herefrom shall be subject to English Law.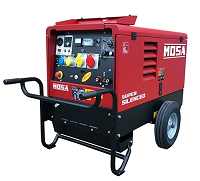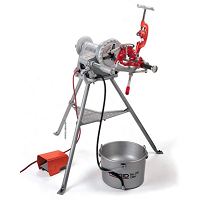 View all equipment for sale