---
🚨 DUST IS A HAZARD AND IT KILLS! 🚨 A CRACKDOWN ON DUST SAFETY – HOW DO YOU MANAGE IT?
---
---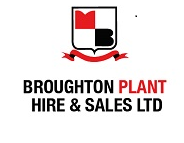 As per HSE, safety inspectors are launching a 3-month campaign this Summer to tackle the threat of dust on construction sites.
As per their most recent article, ''a significant number of the 3,500 occupational cancer deaths in the construction industry are caused by asbestos, silica or wood dust exposure''
Here at Broughton Plant Hire and Sales Ltd, we offer a range of equipment to help our customers with dust prevention and dust removal.
Our products include the Armorgard Cuttingstation, the DC AirCube 500 and the TE DRS Dust Removal System to be used in conjunction with Hilti Products, which offer virtually dust free drilling.
Please contact a member of our hire desk on 01708 383350 or visit our website www.broughtonplanthire.co.uk for more information.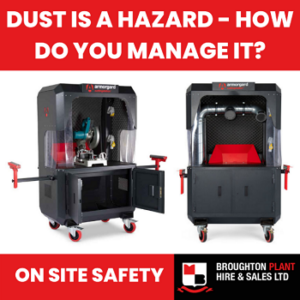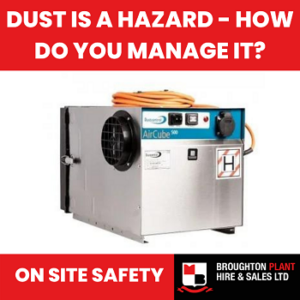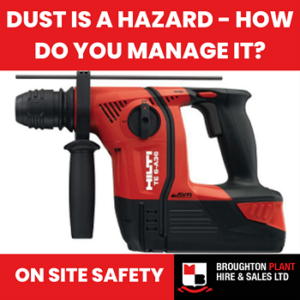 #customerorder #order #delivery #construction #sitesafety #dusthazard #asbestos #workplacesafety #cancerawareness #broughton #toolhire #equipmenthire #healthandsafety #construction #dustremoval #uktoolsupplier #tooltutorials #trades #planthire #industryexperts #armorgard #broughtonplanthire #toolexperts #toolkit #toolshop #planthireUK #broughtonplanthire