---
🦺A SPECIAL SITE SURVEY – DOES IT GET BETTER THAN THIS? BIG BEN, WESTMINSTER! 🦺
---
---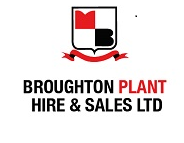 Our Account Sales Managers' roles mean their job takes them to some interesting places all over the UK. Our ASM, Jason Bakal, stated that this was the most interesting one for him to date!
Recently, Jason had the opportunity to perform a site survey inside Big Ben's tower (The Elizabeth Tower). He said he found the visit an incredible privilege, where he was able to see this iconic building at close quarters.
✅ Is excellent customer service from a leading plant hire and sales organisation who is passionate about their products and client relationships important to you? If so, give Jason or one of our other Area Sales Managers a call?
✅Contact details below:
📞 Here at Broughton Plant Hire And Sales, we offer a truly National coverage from our depot network in: LONDON, THE MIDLANDS, SOUTHWEST and NORTHEAST.
✉️ Email your local depot – 📞Call the team:
LONDON       [email protected]                     01708 383350
MIDLANDS    [email protected]             01773 609789
SOUTHWEST [email protected]         01275 875587
NORTHERN   [email protected]            0191 406 0292
🗣 Live chat – speak with a member of the team here https://www.broughtonplanthire.co.uk/how-to-hire/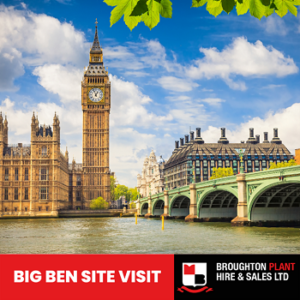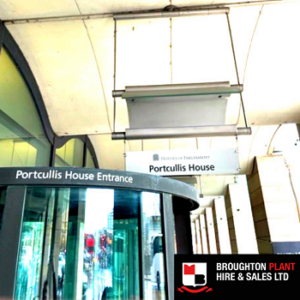 #TeamBroughton #BroughtonClients #CustomerAppreciation #Broughton #BigBen #OnSite #SiteVisits #CustomerService #ValuedCustomers #BestClients #ToolHire #PlantEquipment #EquipmentHire #PlantHireUK #BroughtonPlantHireAndSalesLtd