---
📣FOSSIL FREE FUEL – INTRODUCING 'FUEL BOX' GREEN D & HVO📣
---
---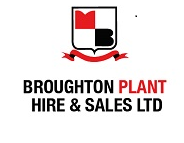 In line with our Sustainability Policy, we use HVO fuel in all our diesel run products.
Always expanding our product range offering, and keeping current with new product innovation, we are pleased to introduce the Fuel Box Green D & HVO, fossil-free paraffinic fuel, a drop-in replacement for Gas Oil/Red Diesel, which can also be used in all Diesel engines (on/off-road).
The Fuel Box offers these additional benefits:
Made from 100% renewable materials
Reduces plastic consumption by up to 90% compared to the 20 Litre rigid packaging
Reduces packaging waste in landfills by 86%
Biodegradable
Odourless
Suitable for all diesel-powered vehicles and industrial-powered generators
All products Broughton Plant Hire & Sales Ltd, which run on Diesel fuel only use HVO fuel as part of our dedication and commitment to becoming a carbon neutral company and also to reduce the impacts on the environment.
We are always focussed on sustainability and looking to a greener future here at Broughton's.
ENQUIRE TO BUY:
📞 01708 383350 – Our dedicated, experienced hire team based at the London depot is available to receive calls and answer questions you might have, to take care of all your site requirements.
✉️ Email or call your local depot
Romford              [email protected]                   01708 383350
Alfreton               [email protected]           01773 609789
Bristol                   [email protected]       01275 875587
Newcastle           [email protected]          0191 406 0292
🗣 Live chat – speak with a member of the team here:
https://www.broughtonplanthire.co.uk/how-to-hire/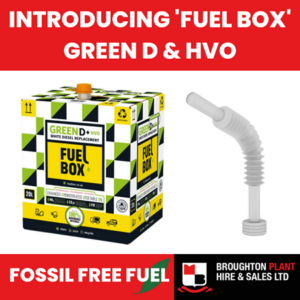 #Sustainability #FuelBox #HVOFuel #EcoFriendly #DieselFuel #AlternativeFuel #Welders #GoGreen #Environment #CarbonZero #ZeroWaste #PlantEquipment #PlantHire #UKPlantHire #CarbonFootprint #UKEnvironment #BeTheChange #Hydrotreated #VegeltableOilFuel #HVOOil #RenewableDiesel #BroughtonPlantHire