---
⚽️CONTINUED SPONSORSHIP FOR EASINGTON SPORTS U15's ⚽️⚽️END OF SEASON REVIEW⚽️
---
---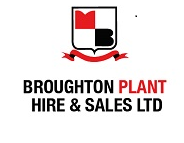 We are delighted to continue our support of our longstanding client, FG Alden, by sponsoring Easington Sports U15's football team, for All-Weather Rain Jackets, Hoodies and Touchline Bench, and we wanted to update you on how their season finished.
Having lost only 1 game up until Xmas, they finished 6th in Oxford Mail Youth League – Division C. Assistant Manager, Arthur Harley, of FG Alden, put it down to a string of injuries following the Christmas break. They have high hopes, however, for the U16 season, and have already made a major signing with a new goalkeeper!
Best of luck for the new season!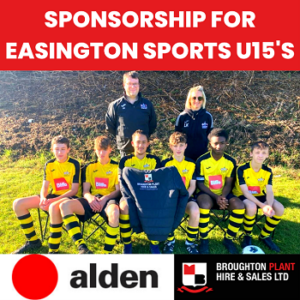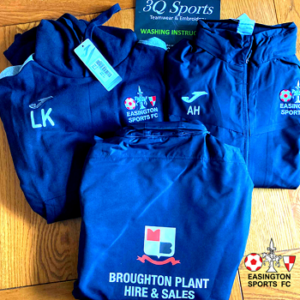 #Sponsorship #EasingtonSportsFC #Kit #ClubKit #SportsSupport #FGAlden #Alden #Sports #NewSeason #TeamSponsor #CorporateSponsor #FootballShirts #Sportswear #BroughtonPlantHireAndSales