---
🚨ACCESS EQUIPMENT – WE COVER IT ALL!🚨
---
---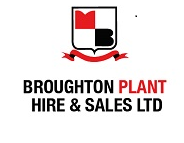 *SOLUTIONS AVAILABLE FOR IMMEDIATE HIRE FROM BROUGHTON PLANT HIRE & SALES LTD*

❓ DID YOU KNOW, at Broughton Plant Hire & Sales Ltd, we stock the latest access equipment, from low level access, push around vertical, powered access and much more!
✅In addition to our range of access equipment for supply across the London & Home Counties, we also stock a complete range of PAV's, Access and M&E related tooling and ancillary products to enable a single source outlet for all your needs.
✅We are here to help! For all your equipment needs please contact Broughton Plant Hire & Sales Ltd:
📞 We offer a truly National coverage from our depot network in: LONDON, THE MIDLANDS, SOUTHWEST and NORTHEAST.
✉️ Email your local depot – Call the team:
LONDON       [email protected]                     01708 383350
MIDLANDS    [email protected]             01773 609789
SOUTHWEST [email protected]         01275 875587
NORTHERN   [email protected]            0191 406 0292
🗣 Live chat – speak with a member of the team here https://www.broughtonplanthire.co.uk/how-to-hire/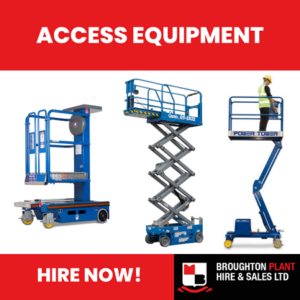 #AccessEquipment #MEWPSAccessEquipment #HighLevel #LowLevel #MechanicalAccess #PlantHireUK #ScissorLift #GENIE #LGMG #JLG #SelfPropelledLift #PoweredPlatforms #SustainablePlantHire #CarbonZero #Sustainability #BroughtonPlantHireAndSalesLtd