---
📣 ON A ROLL! SHOWCASING THE RIDGID 915 INSITU PORTABLE ROLL GROOVER ROLLER 2'' – 6'' 📣
---
---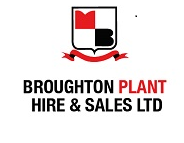 ✅Broughton Plant Hire and Sales Ltd are proud to offer this unique piece of kit, which is bespoke in its offering.
✅The RIDGID® 915 Roll Groover is a manual roll groover for pipework in situ.
✅With the appropriate roll sets, it can groove from 1″ to 12″ pipe, the widest range in its class!
✅Copper Rollers also available
✅You can find out more about the RIDGID® 915 Roll Groover here:
👉 www.broughtonplanthire.co.uk/product/ridgid-915-914-portable-roll-groover-2-inch-to-6-inch/
📞 – Our dedicated hire desk based at our head office AND regional locations are available to take calls and answer any questions you may have and arrange your hire.
✉️ Email your local depot – Call the team
LONDON – [email protected]  01708 383350
MIDLANDS – [email protected] – 01773 609789
SOUTHWEST – [email protected] – 01275 875587
NORTHERN – [email protected] – 0191 406 0292
🗣 Live chat – speak with a member of the team via our website link in bio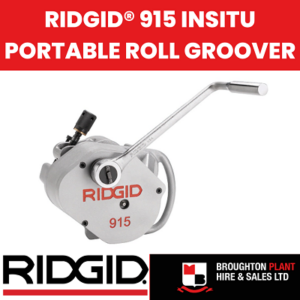 #RIDGID #RIDGIDGrooveRoller #PlantEquipment #PlantHire #Broughton #ToolHire #EquipmentHire #PlantHireAndSales #BroughtonPlantHireAndSales