---
📣 A WIDE RANGE OF PIPE STORAGE SOLUTIONS 📣
---
---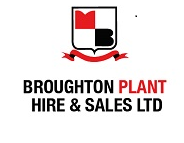 Broughton Plant Hire and Sales Ltd offer innovative pipe storage solutions, designed to keep lengths of pipe / spiral ducting, safe, organised and easy to manoeuvre on site.
Our trusted manufacturers have ensured ranges to provide every solution for on-site pipe storage.
Contact us to find out more…
📞 01708 383350 – Our dedicated, experienced hire team based at the London depot is available to receive calls and answer questions you might have, to take care of all your site requirements.
✉️ Email or call your local depot:
Romford – [email protected] – 01708 383350
Alfreton – [email protected] – 01773 609789
Bristol – [email protected] – 01275 875587
Newcastle – [email protected] – 0191 406 0292
🗣 Live chat – speak with a member of the team here:
https://www.broughtonplanthire.co.uk/how-to-hire/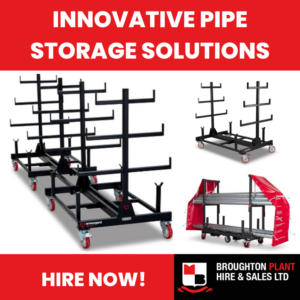 #OnSite #PipeRack #Armorgard #PlantDelivery #PlantEquipment #PlantHireUK #PlantSalesUK #PlantMaintenance #ServicingPlantEquipment #PipeStorage #SiteStorage #SiteSafety #SustainablePlant #Armorgard #Romford #PlantSafety #PlantStorage #StorageSolutions #BroughtonPlantHireAndSales