---
📣ACCESS SOLUTIONS GENIE AWP 30 PRODUCT FOCUS📣
---
---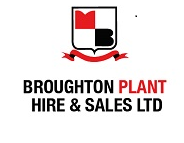 Genie AWP Super Series aerial work platforms are an industry favourite due to their ease of use, convenience, and flexibility. Their lightweight manoeuvrability and durable design make them a versatile option for a wide variety of rental, light-duty…
👉 www.broughtonplanthire.co.uk/product/genie-awp-30/
📣Features and Benefits include:
✅The Genie AWP-30S provides a full 11m working height.
✅Compact enough to pass through internal doorways without having to tilt the machine.
✅User-friendly controls include a low battery power indicator
✅Controls have lights that confirm correct set-up of the outriggers.
✅Emergency platform lowering from the ground controls.
SPECIFICATIONS:
✅Platform Floor Height: 9m
✅Height Stowed Guardrails Folded: 1.98m
✅Length: 1.35m
✅Lift Capacity: 159kg
✅Power Options: Battery
✅Width: 0.74m
✅Weight: 393kg
✅Working Height: 11m
✅Direction: Indoor
✅Terrain: Even Terrain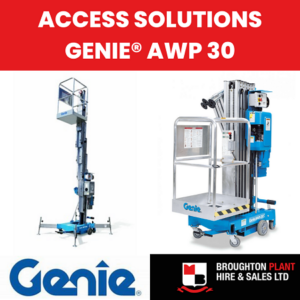 #AccessSolutions #PoweredAccess #NonPoweredAccess #PAL #PlantHireUK #PlantSalesUK #ScissorLift #GENIE #GENIEAWP305 #BatteryLift #PowerTower #SelfPropelledLift #PushAroundLift #VerticalLift #Nano #LiftSafety #LowLevelAccess #PlantEquipment #PipeHoldingKit #PoweredPlatforms #SustainablePlantHire #CarbonZero #Sustainability #BroughtonPlantHireAndSalesLtd