---
❗️CABLE CUTTING AND CRIMPING TOOLS – A VAST RANGE AVAILABLE AT BROUGHTON PLANT HIRE AND SALES LTD ❗️
---
---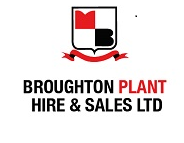 At Broughton Plant Hire & Sales Ltd, we provide an extensive selection of battery-operated cable crimping and cutting tools as part of our Mechanical and Electrical hire fleet. Our cable crimping tools are capable of handling sizes ranging from 10mm² to 630mm² for standard copper lugs, while our cable cutting tools can accommodate cables up to 105mm in diameter.
Designed to meet various needs, our Klauke crimping tool boasts a formidable 13.5-ton crimping force. It incorporates built-in quality assurance indicators, both visual and acoustic, offers data readouts via Bluetooth connectivity, and automatically retracts after operation, enhancing overall efficiency. Its user-friendly interface employs a one-button operating concept, simplifying control over all the tool's functions.
In addition, Broughton Plant Hire and Sales Ltd offer a range of cable cutting tools with a maximum cutting capacity of up to 105mm. These tools are not only lightweight but also highly efficient, featuring an innovative opening mechanism that enables multiple cuts on armoured copper and aluminium cables.
Our dedicated hire desk based at our head office AND regional locations are available to take calls and answer any questions you may have and arrange your hire.
✉️ [email protected]
📞 01708 383350
🗣 Live chat – speak with a member of the team via our website link in bio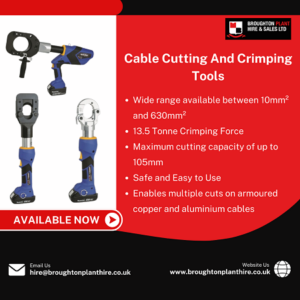 #CableCutting #CrimpingTools #PlantHire #PlantDelivery #Construction #Klauke #BroughtonPlantHireAndSalesLtd