---
Broughton Plant Hire Mantains FORS Silver Certification
---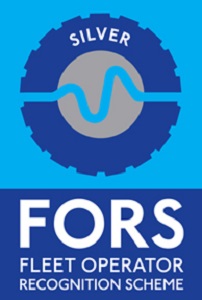 ---
Broughton Plant Hire are pleased to announce that we have again maintained our FORS silver certification for 2020.
The silver accreditation is awarded to operators who maintain their bronze accreditation and are able to demonstrate that they have developed driver licence verification systems, that their vehicles over 3.5 tonnes are equipped with a left turn audible warning system and that our vehicles are fitted with blind spot minimisation devices.
Broughton Plant Hire have always been dedicated to ensuring that our vehicle fleet is continuously invested in and maintained to the highest standards to ensure that we work as safe as possible and offer our customers an efficient and reliable recovery/collection service and comply with environmental and low emission legislation.
If you have any requirements please call us on 01708 383 350.