---
Broughton Plant Hire & Sales Christmas Opening Hours
---
---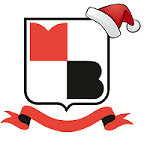 Broughton Plant Hire and Sales Christmas and New Year Opening Hours 2021/2022
Please be advised that our office will be closed for annual holidays from 2pm, Thursday 23rd December 2021 until 6.00am, Tuesday 4th January 2022. During this period hire charges will be suspended. We would respectfully remind you of your obligation to keep plant safe on site during this period.
If your holiday period differs from ours please advise in writing for our consideration.
Should you require an off hire and collection of plant before the recess, we must insist the last date of acceptance for booking a collection is Tuesday 14th December 2021. Any plant off hired after this date may be left on site at your own risk.
Any collection requests will be confirmed with an off hire number. Retain this number for future reference.
PLEASE ADVISE ALL STAFF ON SITE OF THESE ARRANGEMENTS
Wishing you all a very Merry Christmas and a prosperous New Year.