---
PRODUCT SPOTLIGHT! BUTT FUSION & ELECTROFUSION APPLICATIONS
---
---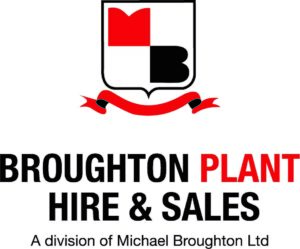 Contact Broughton Plant Hire & Sales about any Butt Fusion and Electrofusion applications you may have.
Broughton Plant Hire & Sales run the latest equipment. Whether you are installing HDPE, MDPE or Higher-Pressure pipework, we have the solution for you!
From the versatility of the Advanced Welding AW315 HDPE machine to the Caldertech Proxima 40v MDPE units, and Aquatherm Socket fusion units, these items are available from stock, across the country, for next day delivery. Bar code readers are supplied as standard, where machines have the facility.
We also stock fusion tooling solutions for Vulcathene, George Fisher piping systems plus most other system suppliers.
In addition, we are pleased to offer a complete range of Rems and Geberit Butt Fusion machines up to 315mm.
All hire fleet machines are serviced and calibrated (where required) by our fully trained engineers, who are also pleased to answer any general queries you might have in relation to these products.
To compliment this range of tooling, we are also able to offer ALL ancillary products that will be required to complete your job covering: CLAMPING – SCRAPING – SQUEEZE OFF TOOLS & TIN 12 POWER GENERATION.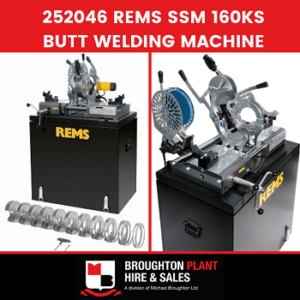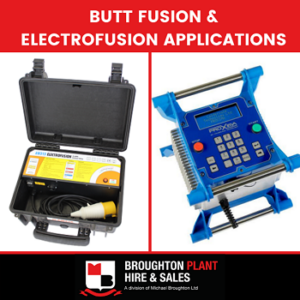 #FusionWelding #ButtWelding #REMS #PipeFitting #PVDFPipes #PlasticPipeswelding #Electrofusion #Socketfusion #AdvanceWelding #Geberit #BroughtonPlantHireAndSales