---
MONKEY TOWER MINI IN ACTION
---
---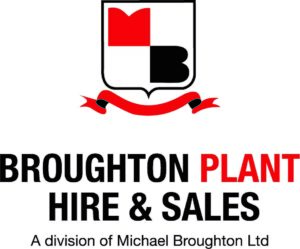 Our London Area Sales Manager, @Liam Davoren, recently visited with another of our valued clients to see our Monkey Tower Mini in action.
A simple and innovative access solution.
Over desk access.
Single person operation.
No hydraulics or batteries.
Giving a 1.93m platform height and a 3.93m working height.
Easily and quickly erected.
Reliable and safe.
For further information, please do visit:
https://www.broughtonplanthire.co.uk/product/mini-monkey-tower/
📞 01708 383350 – Our dedicated, experienced hire team based at the London depot is available to receive calls and answer questions you might have, to take care of all your site requirements.
✉️ Email or call your local depot
Romford              [email protected]                   01708 383350
Alfreton               [email protected]           01773 609789
Bristol                   [email protected]       01275 875587
Newcastle           [email protected]          0191 406 0292
🗣 Live chat – speak with a member of the team here:
https://www.broughtonplanthire.co.uk/how-to-hire/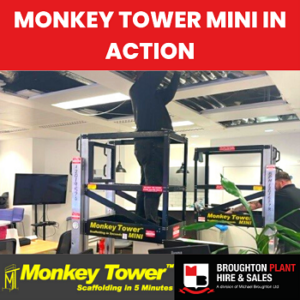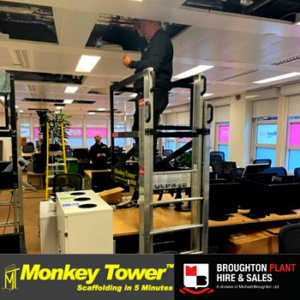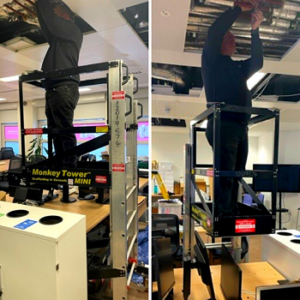 #FleetGrowth #FleetInvestment #CompanyGrowth #PlantDelivery #PlantEquipment #PlantHireUK #PlantSalesUK #PlantMaintenance #ServicingPlantEquipment #ScissorLift #LowLevelAccess #MonkeyTower #SustainablePlant #Armorgard #Romford #Novopress #VonArx #Geberit #PeglerYorkshire #RIDGID #Viega #Klauke #BroughtonPlantHireAndSales