---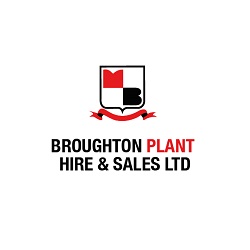 Including the NAV6 NOW ADDED to the fleet at Broughton Plant Hire & Sales Ltd. The fully sustainable (WIND RATED) scissor lift option up to 6mtr!
Broughton Plant Hire & Sales Ltd are delighted to announce the arrival of more sustainable, zero -emission scissor lifts to our ever-growing fleet; The NAVIGATOR 4.5 & 6.0 WIND RATED push-around scissor lifts with 4.5mtr & 6mtr working heights. BOTH IN STOCK!
These brand-new lifts, including the ground-breaking NAV6 lift, with FULL 6 metre reach capacity, are a fantastic addition to our fleet and furthermore, affords our clients a greater degree of flexibility to reach greater heights without using electrical power.
The Navigator 6.0 is the first self-powered manual push-around scissor lift to the market achieving a working height of 6.0 metres.  It reduces carbon emissions on-site whilst helping reduce slips, trips and falls associated with conventional methods like; stepladders, podiums and aluminium towers.
The Navigator 6.0 is entirely carbon zero and remove the cost of charging, which is primarily familiar with electrical PAV's
Navigator 4.5 & 6.0 Features:
Indoors and outdoors rated as standard
Simple operation by turning a handle to desired height
First access platform to offer Anti-Climb Vertical Guardrail
Tethering Accessories for Tools
Anti-Surf Brakes
Transport and Deck Lock to prevent operation of the unit outside of the bars
Outriggers
Wind-rated
ENQUIRE OR HIRE:
📞 01708 383350 – Our dedicated, experienced hire teams based at the London & regional depots are available to receive calls and answer any questions you might have, to take care of all your site requirements.
✉️ Email or call your local depot:
Romford              [email protected]                   01708 383350
Alfreton               [email protected]           01773 609789
Bristol                   [email protected]       01275 875587
Newcastle           [email protected]          0191 406 0292🗣 Live chat – speak with a member of the team here:
https://www.broughtonplanthire.co.uk/how-to-hire/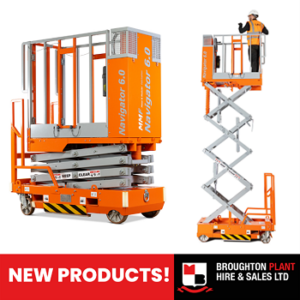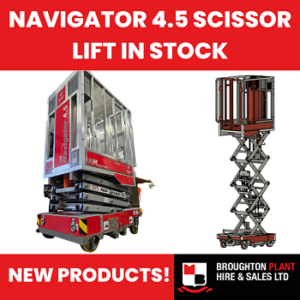 #FleetGrowth #FleetInvestment #CompanyGrowth #PlantDelivery #PlantEquipment #PlantHireUK #PlantSalesUK #PlantMaintenance #Navigator #LowLevelAccess #ZeroEmissions #ScissorLift #BroughtonPlantHireAndSales