---
ALL OUR DIESEL WELDERS RUN ON HVO FUEL
---
---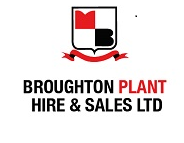 Did you know that our range of Diesel Welders use HVO fuel?
'HVO' stands for 'hydrotreated vegetable oil'. It is sometimes known as 'Renewable Diesel', which is part of the paraffinic family of fuels. The industry pros out there already know this!
This is a fossil-free alternative to mineral diesel, and part of our mission in our zero carbon / carbon free journey. HVO fuel usage results in up to 90% reduction in Greenhouse Gas emissions.
It is also specially formulated to deliver a cleaner burn and produces significantly lower NOx and particulate matter.
This alternative fuel doesn't only reduce overall carbon footprint, but also reduces the local emissions of your operations.
All products Broughton Plant Hire & Sales, which run on Diesel fuel (such as our MOSA Diesel welders) only use HVO fuel as part of our dedication and commitment to becoming a carbon neutral company and also to reduce the impacts on the environment.
The newest addition of diesel welders is the Mosa TS EVO 275, part of Mosa's new generation of Engine Driven Welders. The TS EVO 275 is diesel powered, with electric start and offers 110, 230 and 400V socket outputs, ideal for site work with a water-cooled engine. All technical information and downloads can be found here:
www.broughtonplanthire.co.uk/product/mosa-ts-275-evo/
We are focussed on sustainability and looking to a greener future here at Broughton.
ENQUIRE TO HIRE:
📞 01708 383350 – Our dedicated, experienced hire team based at the London depot is available to receive calls and answer questions you might have, to take care of all your site requirements.
✉️ Email or call your local depot
Romford              [email protected]                   01708 383350
Alfreton               [email protected]           01773 609789
Bristol                   [email protected]       01275 875587
Newcastle           [email protected]          0191 406 0292
🗣 Live chat – speak with a member of the team here:
https://www.broughtonplanthire.co.uk/how-to-hire/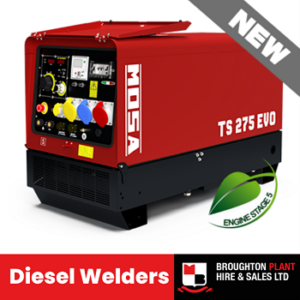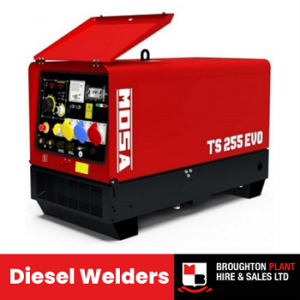 #Sustainability #DieselWelders #MOSA #HVOFuel #EcoFriendly #DieselFuel #AlternativeFuel #Welders #GoGreen #Environment #CarbonZero #ZeroWaste #PlantEquipment #PlantHire