---
AVAILABLE NOW – NAVIGATOR 4.5 AND NAVIGATOR 6 TRIED AND TESTED BY OUR TEAM!
---
---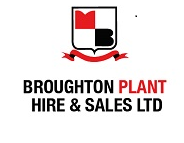 Pleased to be adding some great, new, zero emissions products to our ever-growing fleet! The Navigator 4.5 and 6.0 versions are now available for hire!
Joe Zammit and Jason Manning from the Team have enjoyed testing out the new kit and given it the Broughton Seal of approval.
Thanks to the team at Metal and Modular for facilitating our offering of this great kit.
The Navigator range are self-powered push around scissor lifts, the 6.0 version being the first of its kind to access a 6 metre working height. The 4.5 will fit through a standard door frame whilst giving you a working height of 4.5 metres. The 6.0 with a width of only 0.73m. No charging is required, and these products are entirely carbon-zero.
Get in touch for more information …
✅Contact details below:
📞 Here at Broughton Plant Hire And Sales, we offer a truly National coverage from our depot network in: LONDON, THE MIDLANDS, SOUTHWEST and NORTHEAST.
✉️ Email your local depot – Call the team:
LONDON       [email protected]                     01708 383350
MIDLANDS    [email protected]             01773 609789
SOUTHWEST [email protected]         01275 875587
NORTHERN   [email protected]            0191 406 0292
🗣 Live chat – speak with a member of the team here https://www.broughtonplanthire.co.uk/how-to-hire/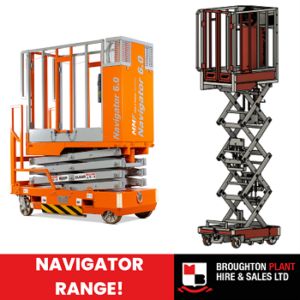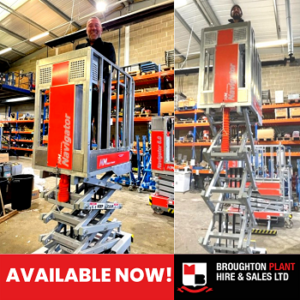 #constructionindustry #scissorlift #planthhireUK #metalandmodular #access #ladderslast #prevention #zerocarbon #healthandsafety #foodandbeverage #datacenter #facilitymaintenance #mec #ductwork #electrician