---
GEBERIT LAUNCHES FLOWFIT: THE NEW MULTI-LAYER SUPPLY PIPING SYSTEM – AND WE HAVE TOOLS REQUIRED FOR IT AVAILABLE FOR HIRE NOW!
---
---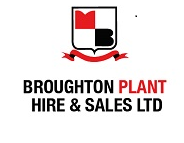 Broughton Plant Hire and Sales Ltd are delighted to support the newly launched Geberit FlowFit multi-layer supply piping system and have already added the tooling range to our hire fleet available from us now!
The innovative FlowFit range combines the versatility of its multi-layer piping system along with the installation benefits of its press-fit method. The timesaving FlowFit is available in eight dimensions with only two pressing jaws required for the whole range.
Please do not hesitate to contact us for more information:
ENQUIRE TO HIRE
✉️ Email or call your local depot to hire or buy yours, or to get more information.
Romford              [email protected]                   01708 383350
Alfreton               [email protected]           01773 609789
Bristol                   [email protected]       01275 875587
Newcastle           [email protected]          0191 406 0292
🗣 Live chat – speak with a member of the team here:
https://www.broughtonplanthire.co.uk/how-to-hire/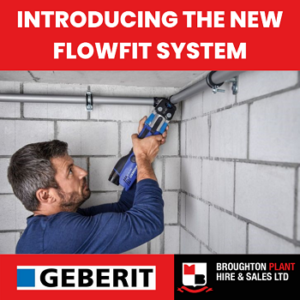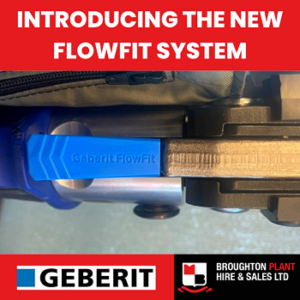 #FlowFit #Geberit #Toolhire #PlantDelivery #PlantEquipment #PlantHireUK #PlantSalesUK #Construction #Objectives #CustomerService #Collaborations #PipingSystem #PipeCutter #FluidInstallation #ConstructionPlant #ServicingPlantEquipment #NewPlantProducts #BroughtonPlantHireAndSales